The Hercules Raptis R-T5 tire is an "Ultra High Performance" radial combined with a high-mileage all-season touring tire. Hercules Tires has been around for over 60 years. Founded in 1962 Hercules tires are geared towards budget-conscious drivers that want a good enough tire for their daily commuter vehicle.
Don't expect this car brand to sponsor NASCAR or any races, they are the equivalent of Nissan in the car world. This is my Hercules Raptis R-T5 tire review.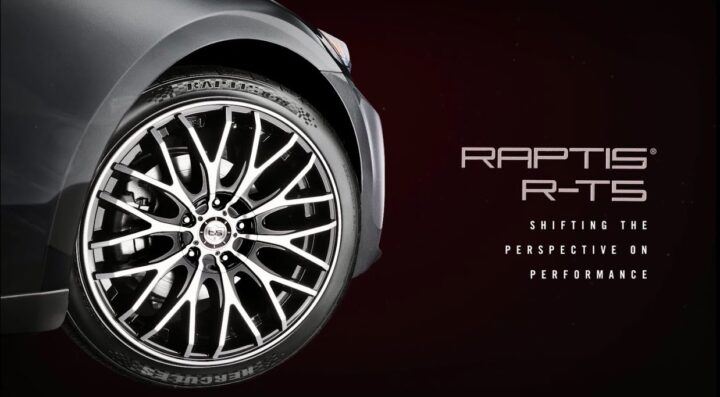 The Hercules Raptis R-T5 tire starts around $100 and goes up from there. They give you a 45,000-mile warranty. For a family mid-sized sedan this tire will make you happy. It won't blow your socks off, but your driving doesn't need a high-performance tire.
Handling potholes and neighborhood speed bumps in the rain and occasional snow, the R-T5 all-season tire will make you forget about your car. It will handle ok to pretty darn good in all weather conditions.
Hercules Raptis R-T5 Tire Characteristics
Hercules' EvacuTrack Grooves, an improved drainage system that pushes water faster out of the footprint for better-wet surface handling,
3-D Ultrawave Sipes, which generates more tractive edges while minimizing tread block movement for enhanced power, braking, and handling
Coolcourse Temperature Control System to maintain ideal temperatures while driving.
The Hercules Raptis R-T5 blends aesthetics and science with an aggressive low-profile design to offer year-round efficiency at a high level.
The Hercules Raptis R-T5 offers:
An asymmetric five-rib tread design
High-grade 95% silica tread compound for durability, even wear, low rolling resistance, and wet traction
A large control and grip contact area.
High-grade silica tread compound for improved wet traction, and Hercules EvacuTrack grooves.
For greater control and tighter handling, a 3D UltraWave sip, and an asymmetric tread pattern.
Temperature control system by CoolCourse to maximize efficiency and boost tire life.
500 AA A UTQG, the highest traction rating possible.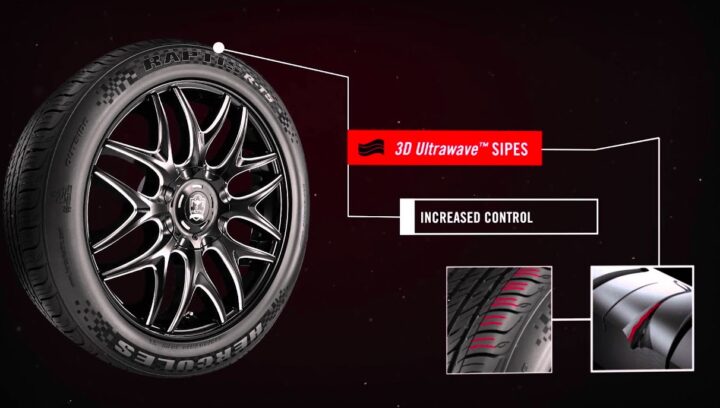 Raptis R-T5 Tire Verdict

The Hercules Raptis R-T5 was more than competitive with a top Tier 1 and a leading Tier 2 all-season UHP tire in head-to-head testing across eight main performance features.
Hercules reported, sometimes besting one or both of the tires in categories such as road noise, handling, hydroplaning resistance, ride comfort, wet handling, and treadwear of its 38 sized tires.
The Hercules Raptis R-T5 tire received a 500AAA UTQG ranking. Consumer Reports breaks down this rating. This specific rating is the highest traction rating a tire can receive. It means that the traction will wear down 5 times slower than the test tire. But to put it in perspective click this.
Hercules said that customers would receive a 45,000-mile mileage warranty, road hazard safety, and a 30-day "Trust Our Ride" test drive opportunity.
Overall my Hercules R-T5 tire review is solid. You are not wasting money with this tire. You are getting a solid and dependable tire that will last for as long or longer than the competition in this price range.